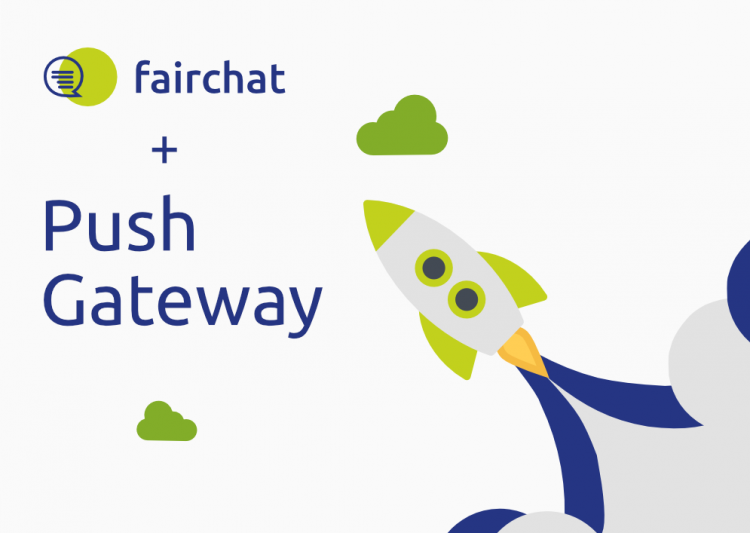 At fairkom we deploy rocket.chat servers since 2016 for NGOs, public administration and enterprises and we run a large community server at fairchat.net. We had developed a Qt based app, contributed code, gave a lot of feedback and helped to specify and test the team feature, which finally got available in the rocket.chat March 2021 release.
rocket.chat's announcement to move some features into their enterprise edition in version 4.0 triggered a controversial discussion on their forum. Most importantly, role and group mapping with identity management systems will no longer be available in the community version (see comparison table). We had contributed code to exactly that feature as we needed it for a few customers. After refactoring, it goes closed source.  The rocket.chat community server edition version 3.18 will be supported until March 2022.  After that date all administrators need to upgrade to a 4.x version and are faced with the announced restrictions.
Using the rocket.chat push gateway and app
Let's have a look at suitable packages for typical self hosted deployments. Even if all versions support unlimited users, we  assume here that every user receives 5-10 messages per day via the rocket.chat push gateway at their rocket.chat app, which in fact limits the number of recommended users that can be hosted per instance.
recommended
max mobile users
rocket.chat
server version
push messages
per month
push messages
per day average
price
per month
LDAP/OAuth/
SAML group sync
50
Community 3.18 LTS
10.000
7
0
until March 2022
50
Community 4.x
10.000
7
0
no
100
Pro 3.18
25.000
8
$ 300
until March 2022
100
Pro 4.0
25.000
8
$ 300
no
100
Enterprise 4.0
unlimited
unlimited
$ ~500
yes
1000
Enterprise 4.0
unlimited
unlimited
$ ~5000
yes
10000
Enterprise 4.0
unlimited
unlimited
?
yes
Disclaimer: Prices may vary or are subject to discounting schemes, see the published rocket.chat price list, price for EE has been estimated to $ 5 per seat (volume discounting may apply).
Using rocket.chat with fairchat push gateway and app
At fairkom we have forked the rocket.chat app end of 2019 and publish a rebased version regularly as fairchat Android and fairchat iOS apps. That way we can configure any rocket.chat instance to make use of our own HA push gateway with our own set of app keys. This step was necessary to us to be able to afford running our own large community server fairchat.net.  Now we start offering those components to any rocket.chat hoster. Our pricing scheme is only counting push messages.
recommended
max mobile users
suitable for
server version
push messages
per month
push messages
per day average
fairkom push gateway
price per month
200
any
50.000
8
€ 99
500
any
100.000
7
€ 319
2500
any
500.000
7
€ 1330
5000
any
1.000.000
7
€ 2539
50000
any (HA setup)
10.000.000
7
€ 6500
Prices are indicative, please contact sales [ät] fairkom.eu for NGO or education discounts. Often we offer our push gateway in combination with hosting, customization and support as our strength is consulting and integration. BTW, at fairkom, our statutes force us to invest any surplus into open source or commons related activities, we don't serve any shareholders or investors.
Beyond long term support
Many rocket.chat deployments won't care about loosing LDAP/OAuth/ SAML group sync support after March 2022, when LTS support ends for rocket.chat 3.18.  We have been suggesting in the forum, that the community may be joining forces and continues to maintain that version for those who need it and can not afford to switch to the EE version. The focus of the work would be security fixes, but also cherry picking bug fixes. As some users in the forum fear, that more features might be locked out from the community version in future, a community maintained version would ensure that the current, already quite rich feature set will stay. Another path suggested by our french friend Pierre is to extend Keycloak to talk directly with the rocket.chat API to sync groups. That would allow to pre-populate rocket.chat with users who have not yet signed in without running an LDAP server. We will definetely follow and support Pierre's activities!
Being part of the rocket.chat community
We really honour the effort of the rocket.chat team. They created a great messenger, and we commeneted issues and contributed code. We've met the founder Gabriel Engel in person in Munich and are in contact with several team members. They decided to take the fast lane with venture capital and raised 13 Million USD in February 2021. Investors now want to see additional income streams. Their strategy seem to be to convert any deployment beyond a few hundred mobile users into a seat count package (see table above). The investors'ultimate goal usually is to sell the company in 4-7 years (that's when investors and founders become very rich).
We've been asked to join the rocket.chat partner program to resell pro and enterprise packages. We are still hesitating to sign as it includes clauses like that no negative remarks may be published during and five years after ending the sales partner agreement. Sorry, but we can't guarantee to remain always that friendly as we did until now in the rocket.chat forum or issue tracker, especially if any other feature would leave the open core. In the rocket.chat community call on October 13th 2021 CEO Gabriel assured, that they do not plan to move any other feature to EE.  New features which are in the pipeline are a MAtrix interoperability bridge and a better Jitsi integration. That's great!
Send us a message to sales [ät] fairkom.eu if you would like to test our push gateway or need advice for integrating rocket.chat into your IAM (Identity and Access Management) system.
If you would like to support our efforts to develop an API based mechanism for the group sync feature for rocket.chat, then please join our chat channel or send an e-mail to support [ät] fairkom.eu. A prototype based on SCIM is available by our french colleagues at libreho.st which we are now testing.