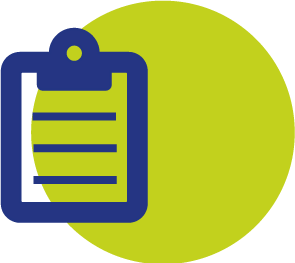 An etherpad for collaborative working
Simultaneous writing on the net - very easy
Quick notes, wish lists or collective planning and protocolling. With board.net's Etherpad, ideas can be shared and developed collectively and simultaneously. The board name also serves as access code.
Etherpads for your organization
The board.net Etherpad can be integrated into different applications if necessary, access can be controlled individually.
For individual solutions please contact us.
sales [at] fairkom.eu
Open Source Etherpad-lite technology
Free of charge and advertising
Climate neutral hosting in Europe
board.net FAQ's (in Englisch)
Can I protect a board with a password?
Currently no, and honestly: you won't need it. Simply choose a (long) name of your board which can not be easily guessed. Pass it on to your colleagues. No search engine is able to find out the board names.
When did board.net start?
Our etherpad-lite service up and running since 2011 without major interruptions. On 17 Sept 2017 we did a major upgrade to continue smooth operations. On 28 February 2018 we made the start page look nicer.
I get an error message
In case you see an error message, your Javascript may not be up-to-date. try to completely reload the page with Ctrl-R or F5.
Will existing boards be deleted at a certain time?
Existing boards won't be deleted at the moment.
Do you make backups?
Yes. In case we have a severe technical problem, we can recover the last state. However, we do not have access to individual boards. WIth the timeslider, each user can go back into the history of each board.
How can I make the font size bigger on my screen?
How can I link to another board?
Use the board name like [[Vgarten]] to link internally. For external links simply write http://orf.at
Can I embed tables?
Unfortunately, the tables plugin does not work properly . We recommend to use ethercalc.org
Can I embed images or files?
You can upload files (works best with Chrome browser) and embed images by simply uploading using the clip or pasting the image URL.
Editing does not work
Use a Firefox or Chromium browser, they are best compatible, IE may not work at all, not all Safari browsers may work.
If the board "hangs" and you have no clue, press Ctrl-R or F5 to completely reload the page or simply wait until the next day. The board server is restarted every night at 6 a.m. CET to collect all "dead" boards.
Can I export boards
Yes, in several formats. We've now improved the export with tidy, removing html tags. However, some bigger boards are not properly converted and the board may hang.
I found a bug
Please report on the left or check if somebody already has reported the same issue and comment. Be precise when describing the misbehaviour, please.
I have a wish
You may also put it into the issue tracker
Can I clear the pad?
You may simply delete all text. If you need to delete also the timeline, please send your inquiry to support [at] fairkom.eu and why the pad should be deleted. Please consider a donation for such kind of manual effort.
Who is operating board.net?
Provided and green hosted by fairkom Cloud Services in Austria, Europe.