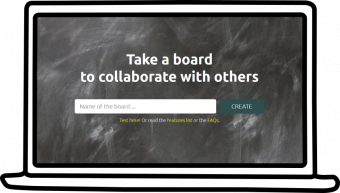 An etherpad for collaborative working
Simultaneous writing on the net - very easy
Quick notes, wish lists or collective planning and protocolling. With board.net's Etherpad, ideas can be shared and developed collectively and simultaneously. The board name also serves as access code.
Open Source Etherpad-lite technology
Climate neutral hosting in Europe
Etherpads for your organization
Usage by educational insitutions only with a fairapps edu package.
Use in a company or organization also requires a fairapps subscription.
You can also contact us for custom solutions and integrations.
We also host your own branded version on our kubernetes cluster.
sales [at] fairkom.eu (SALES[at]FAIRKOM[dot]EU)
Any questions?
Answers in the FAQs