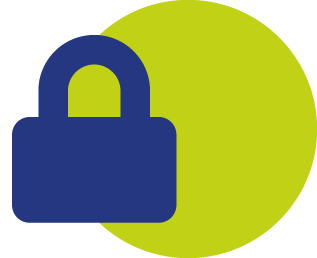 Privacy Policy of fairkom association
Your privacy is important to us and we want you to feel comfortable visiting our site.
The protection of your privacy in the processing of your personal data is an important concern to which we pay special attention. Personal data collected during visits to our web site are processed by us according to the legal provisions valid for the countries in which the web sites are maintained. This web site may include, however, links to other web sites which are not covered by this privacy statement.
This is a voluntary translation of fairkom's privacy page and might not show the latest version. Please note, that only the German original site is valid and binding legally.
Collection and Processing of Personal Data
When you visit our web site, our web server automatically records your IP address, the web site from which you visit us, the web pages you actually visit and the date and length of your visit. Personal data is only stored if volunteered by you, for example by using the contact form.
Use and Disclosure of Personal Data and Purpose Specification
We will use your personal data for the sole purpose of technical administration of the web site and customer administration only to the extent necessary in each specific case.
We will only disclose your data to governmental authorities in cases where it is required by law.
Email contact with us
If you contact us via e-mail on the website, the data you provide will be stored for the purpose of processing your inquiry. We will not pass on this data to third parties without your consent.
Contact form
If you send us inquiries using the contact form, your details from the contact form, including the contact data you provided there, will be stored for the purpose of processing your inquiry. We will not pass on this data without your consent.
Newsletter
If you subscribe to our newsletter, your details from the registration form, including the contact data you provided there, will be stored for the purpose of sending the facts newsletter. You can cancel your consent at any point. Each Newsletter contains a direct link with which the registration can be cancelled. Alternatively you can write us an email: info(ä)fairkom.eu
We will not pass on this data to third parties without your consent.
Cookies
This web site uses cookies to record the preferences of visitors, to enable us to optimize the design of our web site. Cookies are small files which are stored on your hard drive. They ease navigation, and increase the user-friendliness of a web site. Cookies also help us to identify the most popular sections of our web site. This enables us to provide content that is more accurately suited to your needs, and in so doing improve our service. Cookies can be used to determine whether there has been any contact between us and your computer in the past. Only the cookie on your computer is identified. Personal details can be saved in cookies, provided that you have consented to this, for example, in order to facilitate secure online access so that you not need to enter your user ID and password again.
Most browsers automatically accept cookies. You can prevent cookies from being stored on your hard drive by setting your browser to not accept cookies. The exact instructions for this can be found in the manual for your browser. You can delete cookies already on your hard drive at any time. If you choose not to accept cookies, you can still visit our website, however this may result in a reduced availability of the services provided by our web site.
YouTube Plugins
Our website uses plugins from YouTube, which is operated by Google. The operator of the pages is YouTube LLC, 901 Cherry Ave., San Bruno, CA 94066, USA.
If you visit one of our pages featuring a YouTube plugin, a connection to the YouTube servers is established. Here the YouTube server is informed about which of our pages you have visited.
If you're logged in to your YouTube account, YouTube allows you to associate your browsing behavior directly with your personal profile. You can prevent this by logging out of your YouTube account.
YouTube is used to help make our website appealing. Further information about handling user data, can be found in the data protection declaration of YouTube under https://www.google.de/intl/de/policies/privacy.
Google Web Fonts
For uniform representation of fonts, this page uses web fonts provided by Google. When you open a page, your browser loads the required web fonts into your browser cache to display texts and fonts correctly.
When you call up a page of our website that contains a social plugin, your browser makes a direct connection with Google servers. Google thus becomes aware that our web page was accessed via your IP address. The use of Google Web fonts is done in the interest of a uniform and attractive presentation of our website. This constitutes a justified interest pursuant.
If your browser does not support web fonts, a standard font is used by your computer.
Further information about handling user data, can be found at https://developers.google.com/fonts/faq and in Google's privacy policy at https://www.google.com/policies/privacy/.
Twitter
On our pages we have integrated functions of the service Twitter. These functions are provided by Twitter Inc., Twitter, Inc. 1355 Market St, Suite 900, San Francisco, CA 94103, USA.
With Twitter and its Retweet functions, the websites visited by you are announced to third parties and associated with your Twitter account. In this process, data is also submitted to Twitter.
We point out that we as the provider of the pages are not aware of the content of the transmitted data and their use by Twitter. For more information, see the Twitter Privacy Policy at http://twitter.com/privacy
You can change your privacy settings on Twitter in the Account Settings at http://twitter.com/account/settings.
Security
We use technical and organizational security measures in order to protect the data we have under our control against accidental or intentional manipulation, loss, destruction and against access by unauthorized persons. Our security procedures are continually enhanced as new technology becomes available.
Your duties
We strive for a high safety standard. If you use one of our services and still find a security gap or gain access to data that is not intended for you, you are obliged to report it to us in the sense of "responsible disclosures" and may not publish this fact or the data.
User rights
You always have the right to request information about your stored data, its origin, its recipients, and the purpose of its collection at no charge. You also have the right to request that it be corrected, blocked, or deleted. Should you have questions regarding the processing of your personal data you can write us a message: info(ä)fairkom.eu You may also, of course, file a complaint with the competent regulatory authorities.