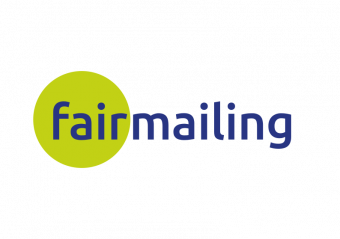 Newsletter and E-Mail marketing software
as an alternative to Mailchimp and Co.
With fairmailing, we offer a data protection-compliant alternative for newsletters and email marketing that meets the needs of small and large organizations, hosted in Austria.
Whether you have tens of thousands of subscribers or just a few hundred, the newsletter is sent carefully in small steps so that large mail providers such as web.de do not block and the newsletter reaches the recipients safely.
Secure
GDPR compliant with server location in Austria
Flexibel
Design your own newsletter
Statistics
Analyze and adapt your broadcasts
Integration
Login function in Wordpress, Drupal etc.
Mail templates
We also design e-mail templates for fairmailing
Send us a sketch and logos to be included, we'll do it. Billing at cost.
sales [at] fairkom.eu (sALES[at]FAIRKOM[dot]EU)
Bundles
fairmailing small
up to 500 subscribers

inclusive
extensive statistics
scheduled dispatch
unlimited number of templates,
subscription lists and mailings
 
fairmailing medium
up to 2000 subscribers

inclusive
extensive statistics
scheduled dispatch
unlimited number of templates,
subscription lists and mailings
 
fairmailing large
up tp 5000 subscribers

inclusive
extensive statistics
scheduled dispatch
unlimited number of templates,
subscription lists and mailings
 
fairmailing enterprise
individual solutions
including support via issue-tracker
 
sales [at] fairkom.eu (SALES[at]FAIRKOM[dot]EU)