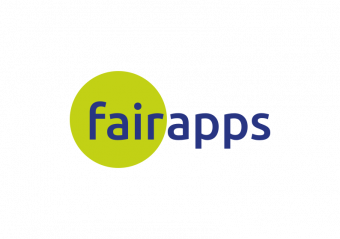 The workbench
for perfect collaboration
With fairapps we have consolidated the best Open Source programs for your online communication. With a fairlogin account you have access to various applications for cloud services, e-mail, project management, accounting, chat, video conferencing and much more. fairapps stands for simple, direct and confidential communication and guarantees extensive protection of privacy, compliance with the GDPR and no sale of data. fairapps are of course free of advertising.

Green & Fair
fairapps runs on energy-efficient and CO2-neutral servers. Surplus funds are invested in own developments, social and sustainability projects.

Open Source
All apps are based on open source software. No hidden loopholes - Anyone can view the source code.

Privacy
fairkom relies on comprehensive data protection and does not sell any data.
Privacy is important to us.

Ad-free
We don't believe in advertising breaks, so fairapps is not funded by advertising. We do not sell any data at all.
Register with fairapps
Get your free fairlogin account
and explore new avenues in your digital communication.
 
fairapps Bundle
A place for perfect collaboration on the web
Suitable fairapps bundles are available in the online shop. The features and prices can also be compared there.
A wide range of web applications are available both in the faircloud and via fairapps+.
The web applications in the faircloud are designed to manage files, groups and activities. In addition to the web applications in the faircloud, web-based communication tools can also be used via fairapps+. fairapps+ offers a collection of web applications based on Sandstorm for drawing, calculating and documenting together.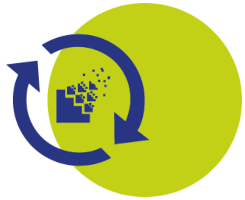 fairapps+
A web-platform for collaborative work
Even more web-based apps in one tab: Wekan, Survey, Ethercalc, Draw...
Whether for work, in a team or for yourself, with fairapps+ a large number of web-based apps are brought together on one platform. fairapps+ is the open source platform Sandstorm hosted by fairkom. Create presentations, surveys, forms, calculations, draw pictures, save notes and passwords or use the Wekan Kanban Board for your project planning - all and much more in just one browser tab.
How to get to fairapps+
1.
Sign up to fairlogin
There is a free fairlogin account on fairapps.net, more storage with the service packages fairapps Basic or Pro.
2.
Pick your applications
Click here to get to fairapps+. Install the apps you need and create your own portfolio.
3.
Overview
You can find a list of apps here. For surveys we recommend QuickSurvey instead of SandForms.
What does fairapps+ have to offer?
An obundance:
Wekan
The Kanban board for your project management.

EtherCalc
Online spreadsheet to create and edit spreadsheets together.

draw.io
Easily create charts.

Brainstorm
For recording and managing thoughts and notes.

Quick Survey
A tool to quickly create and share surveys.

Hacker Slides
The tool for creating presentations.

EtherDraw
A collaborative real-time drawing program.
fairapps Business
We offer solutions
All applications can be tailored to the needs of your company. On request we offer functional extensions for all applications and CI branding. We provide admin access for user and group management, cloud services, project management programs, the accounting and resource planning system ERPnext, chat and video conferences and much more for your company.
 
sales [at] fairkom.eu (SALES[at]FAIRKOM[dot]eu)
fairapps presentation at Pecha Kucha Night at designforum Vorarlberg on 25.10.2018 (German)