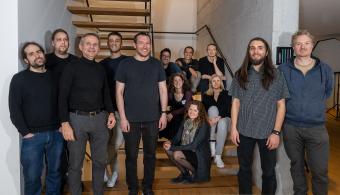 We enable communication.
Secure, eco, fair.
As a community oriented towards the common good, we enable digital communication with open source software and attach particular importance to the protection of privacy, the best possible integration as well as high quality service.
Our goal is to promote the development and use of fair software and to strengthen the open source idea in business and society.
How to contribute
Your heart beats for free software and you want to lend a hand?
You have numerous ways to help:
take on an issue if you can solve technical challenges, for example with hosting
help to improve, or translate our documents or tutorials on our websites
recommend fairkom and our services to your friends!
apply for one of our vacancies - or simply send us an unsolicited application - we can always use a third hand!

offer on-site support - the fairapps are already being used by many people

acquire projects and work as an IT specialist on the solutions - together we can achieve more!
If we have walked part of the way together, you are welcome to apply for membership. Write what motivates you and what you would like to contribute to the board [ät] fairkom.eu. On September 15, 2015, the General Assembly set the membership fee for ordinary members at a symbolic €25 and for extraordinary members at a minimum of €240. With a membership you get the right to vote at the general meeting or you can run for the board.
Community
Tips and tricks are exchanged and questions answered in the fairapps chat channel.
Donations & Sponsoring
We enable communication with open source software.
Spenden
Support us in promoting the development and use of Free and Fair Software and strengthening the open source idea in business and society.
Donation to an account of the fairkom society:
Donation by bank transfer to Volksbank Vorarlberg, BIC VOVBAT2B, IBAN AT204571000351001042
Donate once or regularly by credit card or SEPA
Spende mit FairCoin auf Adresse famNzt75hoNjJJkv39HQbCsM3vU9ZbZdmk
scan our FairCoin adress i.e with FairCoin Android Wallet um eine Transaktion durchzuführen.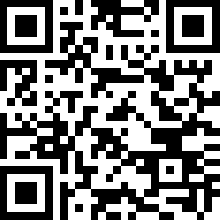 Sponsoring
If your initiative has little budget, then we can arrange sponsorship. You tell us what you need and what you can give. For that we expect:
Integration of the fairkom logo on your website with a link to fairkom.eu und in sonstigen Medien (Plakate, Flyer)
Testimonial on our website, which we can also include in a newsletter or blog post, for example
a proposal for non-monetary consideration
Individual support services are usually excluded from sponsorship and are billed for.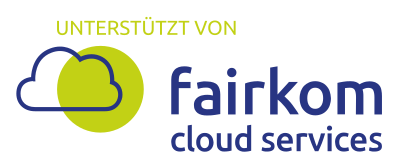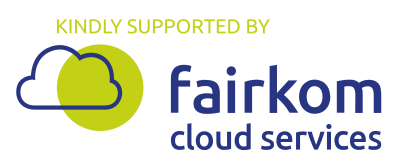 We also donate and support:




Our partners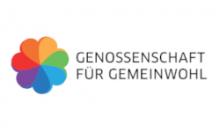 Wir sind Mitglied bei der Genossenschaft für Gemeinwohl.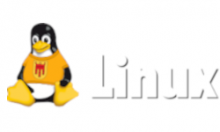 Wir sind Teil der Linux User Group Vorarlberg - Sponsoring und Beiteiligung am jährlichen Linuxday.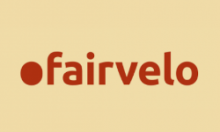 Wir sponsern und nutzen das Cargobike Sharing System.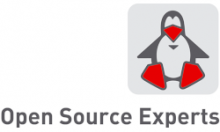 Open Source Experts Group der WKO - unsere Stimme in der Wirtschaft.