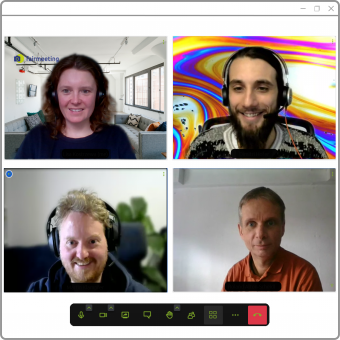 fairmeeting videoconference
Secure, GDPR compliant & user friendly
Just start an audio or video conference in your browser and share the link. Anyone can easily join the videoconference with the link. Use the integrated chat function, screen sharing, a document for shared notes or the option of recording a video.
The servers are configured to be fail-safe and are located in Germany and Austria. fairmeeting is based on the open source project Jitsi Meet and meets the highest security and data protection standards. No external servers (such as Google Analytics) are contacted or cookies are stored.

Browser-based software or installable as a programme

Document for shared notes
Create a room
Try it out now in your browser for free and without registration.
fairmeeting on the go
For mobile use, simply download the Jitsi Meet App. In the settings, choose https://fairmeeting.net as your server.
That way you can join any videoconference on the go.
iOS Jitsi App Android Jitsi App via F-DROID Android Jitsi App via Play Store
fairmeeting for the desktop
For optimal conferences on a laptop or PC, we recommend installing the fairmeeting software.
With end-to-end encryption and remote control (remote maintenance of another desktop).
Pro-Users with subscription enter https://pro.fairmeeting.net as server in the settings.
fairmeeting
for Windows fairmeeting
for MacOS fairmeeting
for Linux
1 Subscription - 2 Applications
fairmeeting and fairteaching in one package
fairmeeting and fairteaching have a different range of functions. With fairmeeting, audio and video conferences can be started in the browser and shared via link. fairteaching also enables browser-based audio and video conferences, but offers additional functions. These functions are specifically geared towards webinars, lectures and workshops. With fairteaching, breakout rooms can be created and roles such as presenter or moderator can be assigned.
We offer both applications, fairmeeting and fairteaching, in one Abo because we want to give subscribers the opportunity to use both applications according to their individual needs.
References and Partners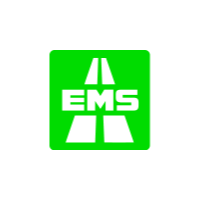 EMS Media
Leverkusen, Germany
fairmeeting Customize Solution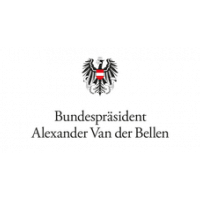 Präsidentschaftskanzlei
Hofburg, Wien
fairmeeting Customize Solution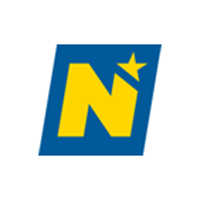 Amt der NÖ Landesregierung
St. Pölten, Austria
fairmeeting with Branding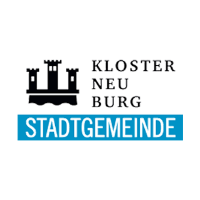 Stadtgemeinde KN
Klosterneuburg
fairmeeting pro
Any questions?
Which browser is best? How do I protect my room?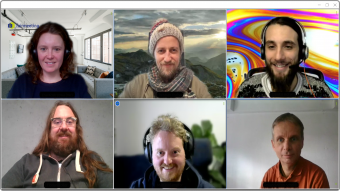 fairmeeting within the brwoser
Instantly connected - share URL and everyone is in the same room
Send the room name to your team or friends. You'll get it right here.
fairmeeting is an encrypted, 100% open source video conferencing solution offered by fairkom as part of fairapps - without registration. For notes, there is a jointly editable document in each conference room. We recommend the use of a headset, LAN cable if possible and Firefox or Chrome / Chromium as browser. A list of previous conferences is only shown in your browser or on your app and is not stored on the server.
fairmeeting als individuelle Lösung
Beratung, Entwicklung und Implementation
Für Unternehmen und Organisationen bieten wir gerne individuelle Lösungen an: Als eigene On-Premise Instanz oder auch über unsere Server-Infrastruktur mit CI Branding der Web-Anwendung oder mobilen Jitsi Meet App, Benutzerverwaltung, eigener Domain, Funktionsanpassungen und Implementation in bestehende Systeme.
sales [at] fairkom.eu
fairmeeting mit Hintergrund
wählbarer Hintergrund für Videokonferenzen
In fairmeeting kann ein statisches oder animiertes Hintergrundbild gewählt werden, welches während der Videokonferenz eingeblendet wird. Dazu einfach ein lokal gespeichertes Foto oder Video auswählen und als Hintergrund innerhalb der Videokonferenz anzeigen lassen. Alternativ kann auch ein Video, welches über eine Videoplattform in einem anderen Fenster abgespielt wird, als Hintergrund dienen.
fairmeeting mit Branding
Individuell gestaltete Videokonferenz-Lösung
fairmeeting kann entsprechend der Corporate Identity angepasst und mit dem Organisations-Logo (links oder rechts oben im Bild) versehen werden. Über eine eigene Einstiegsseite können bis zu 200 Teilnehmer*innen in bis zu 8 gleichzeitigen Konferenzräumen Videokonferenzen in HD Video Auflösung abhalten. Es werden die zuletzt aktiven Streams angezeigt und gemeinsame Notizen können in einem Pad oder als Video-Aufnahme festgehalten werden.
fairmeeting mit AVV
Auftragsverarbeitung-Vereinbarung
Eine Vereinbarung über die Auftragsverarbeitung regelt die Pflichten zur Datenverarbeitung für Auftraggeber und Auftragnehmer. Der Auftragnehmer ist unter anderem dazu verpflichtet, personenbezogene Daten, welche innerhalb des Auftrags verarbeitet werden, zu verschlüsseln. fairkom bietet eine Standard Auftragsverarbeitung-Vereinbarung entsprechend des § 28 DSGVO für Kunden ohne Aufpreis an.
sales [at] fairkom.eu