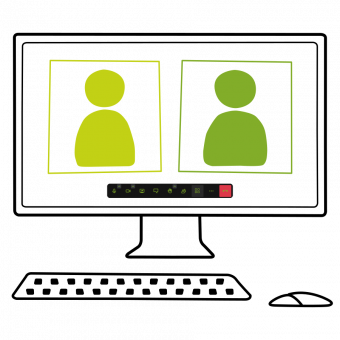 fairmeeting & fairteaching
2 Video Conferencing Solutions for meetings, webinars, lectures and workshops
Looking for an alternative to Zoom, Skype, MS Teams and Co? With our fairmeeting packages, we offer two data protection-compliant solutions for all needs with one subscription. Both applications offer web conferences without software installation with multiple participants, integrated chat function, screen sharing, documents for joint notes and much more.
Privacy and data protection are important to us, which is why we rely on comprehensive data security and do not sell any data to third parties. All our applications are GDPR compliant, ad-free and run on energy-efficient and CO2-neutral servers powered by green electricity.

green
ad-free on energy-efficient and CO2-neutral servers
Open Source
no hidden backdoors - anyone can see the source code

Secure
Comprehensive data protection - Privacy is important to us
More information
Try it out now
With test access: maria.tester [at] fairkom.net and password: fairkom

fairmeeting
Jitsi Meet
Audio / video conference in the browser
for team meetings or spontaneous conversations
chat function, shared notes, breakout rooms,
interactive gestures

fairteaching
BigBlueButton
Audio / video conference in the browser
for webinars, lectures and workshops
Chat function, shared whiteboard, breakout rooms,
Assign roles
1 Subscription - 2 Applications
fairmeeting and fairteaching in one package
With fairmeeting and fairteaching, audio and video conferences can be easily started and conducted without installation.

fairmeeting, self-hosted JitsiMeet, is perfect for team meetings or impromptu conversations.
fairteaching, self-hosted BigBlueButton, is designed for webinars, lectures and workshops,
where clear roles such as presenter or moderator are desired.

Both applications enable, among other things, the creation of breakout rooms or the selective administration of participants.
In addition, a variety of functions, such as joint notes or whiteboards, support communication and collaboration.
Both applications complement each other perfectly and can be used as required.
server locations
GDPR Compliant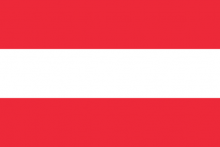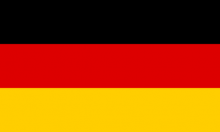 Video conferencing applications in comparison
fairmeeting vs. Skype, MS Teams, Zoom
fairmeeting
no installation necessary, runs browser-based
servers are located in Europe, other servers are not accessed
cookies are deactivated
no registration required, personal data is encrypted
fairmeeting in combination with an order processing agreement ensures legal certainty and is therefore GDPR-compliant
Skype, MS Teams, Zoom
installation of a proprietary client that does not know exactly what it is transmitting and to whom
operator can track chat logs and record conversations
secret services have access to the connection data via special access rights (FISA & National Security Letter)
personal data required
room numbers can be guessed by scripts