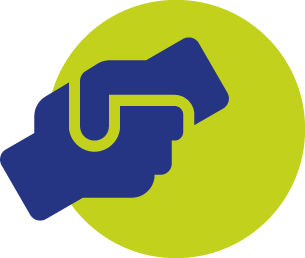 Social Design
Design of social processes with suitable communication
We focus on design for sustainability with open source methods and tackle social, organizational or technical challenges.
How can changes in companies or organizations be supported?
Which developments need a broader review?
How can social and virtual networks be developed and maintained?
With over 20 years of project experience, we have exciting questions for ourselves. Our goal is to show lasting effect, in a sustainable way. Not every project idea works out, but we have taken numerous concepts one step further or supported company foundations at different stages.
How we accompany processes
With a wide network of people with a lot of experience
Core competencies
Open innovation & brainstorming
Organisational support & trainings
Incubation & roll-out
Brand and media development
Corporate image & design
Specification & programming of software components
(Corporate) social responsibility
Project process
Phase 0: Fact finding (1-4 PT)
Phase 1: Definition / specification (2-10 PT)
Phase 2: Quick fixes (2-5 PT)
Phase 3: Agile development (10-30 PT)
Phase 4: Review & documentation (2-5 PT)
Phase 5: Iteration (10-30 PT)
Get-to-know workshops
Degrowth 2015 Leipzig
DANACH.info Zürich 2016
Transition Österreich Graz 2017
Makers4Humanity 2018+2019
Ars Electronica Festival 2019
We donate
Time and infrastructure
As a non-profit network, fairkom supports social and sustainable organisations and initiatives with IT know-how, infrastructure and process support. With our many years of experience, we support various civic projects that are committed to social and democratic coexistence and/or environmental issues.

FairCoin
A democratic currency for a fair economy
FairCoin was conceived as a medium of exchange; a social currency that should be stable, global and incorruptible. The aim of the FairCoin movement is to create an innovative bottom-up glocal economic system - for collective change towards a life based on common values. FairCoin's ongoing revaluation process helps to distribute wealth within the community through the currency. Cooperation, ethics, solidarity and transparency are key factors in creating a truly equitable system for all.
We support the first democratic crypto currency FairCoin with IT infrastructure and communication.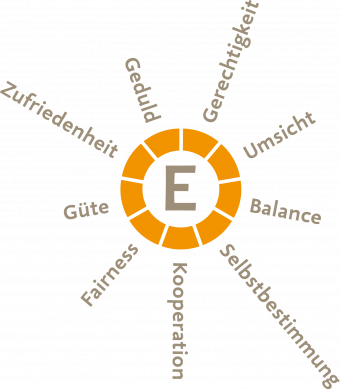 ethify.org
A proposal for a set of values for ethical living and economic activity.
What do I want to achieve and which areas of life are how important?
How do we deal with finite resources?
Who can support me in finding my values and approaching them?
For Pippi Longstocking, "I live as I please" was chic in the 80s and 90s, but the postmodern "anything goes" no longer works. The financial system has gone off the rails, ecosystems are in danger of collapsing, and according to the latest calculations by the Club of Rome, the threat of total collapse could become reality before 2030. Boosting consumption will not save us. We have to talk about what is important to us all, detached from religions and world views.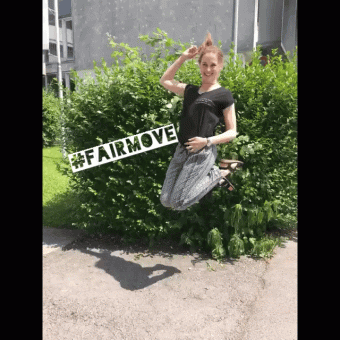 fairmove
After numerous workshops, we have developed a generic label for sustainable initiatives and actions as well as a corresponding license. Everyone may use it for this purpose, details are regulated in a Label Commons Public License . It premiered at the Ars Electronica Festival 2019.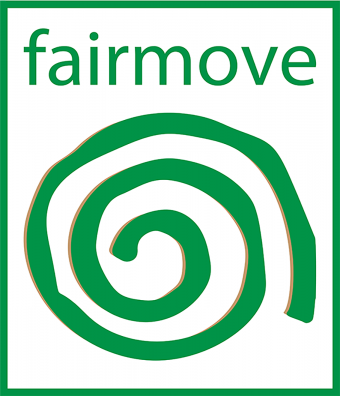 fairmove.IT
IT Network for change
An association of Internet platforms with the aim of working together more efficiently for eco-social change. The aim of the network is to combine proven and new web technologies for sustainability initiatives and to make them funtional.
We support fairmove.IT with ideas, fairlogin - single sign-on and IT infrastructure.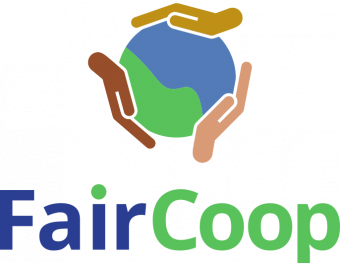 fair.coop
Glocal Cooperative
FairCoop is a global network of self-organised and self-determined local communities and individuals. The goal is to build an innovative bottom-up glocal economic system that paves the way for collective change towards a community life in favour of an alternative and post-capitalist model. Cooperation, ethics, solidarity and transparency are key factors in creating a truly equitable system for all.
Global principles and frameworks are defined mutually in the name of all, and simultaneously implemented at a local level, according to regionally specific needs and circumstances. That way people regain control over their own lives, by having the freedom to choose from different alternative models of society based on a decentralised organisational structure.
 

Our basic income
A good life for everyone
An "unconditional basic income" makes us all freer and would allow us to live healthier, more sustainable and solidary with each other. The initiative has set itself the goal of inspiring the socio-political discussion for an unconditional basic income and of providing additional impulses by drawing lots for an unconditional basic income. The draw has meanwhile been discontinued. Nevertheless, the initiators continue and remain actively involved in the topic.
fairkom supports the project with IT infrastructure, website programming, graphic design and communication know-how.
Are you interested in Social Design support?
We are happy to help you consider which processes, structures and
media your project needs to succeed.
 
info [at] fairkom.euclass="btn-lg btn-primary"