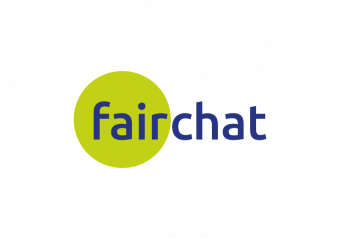 We enable communication
Secure. Privacy-compliant. Sustainable.
fairchat stands for simple, direct and confidential communication. The open source messenger has an extensive range of functions for web and smartphone and guarantees comprehensive privacy protection, compliance with DSGVO and no sale of data.
Advertising-free, of course.
Video chat
Video conference with one or more participants.
Chat rooms
Create your own private or public rooms with unlimited group size.
Audio and video messages
Easily record and send audio and video messages.
Email notifications
Email notifications and direct replies to missed messages.
Language translation
Real-time message translation for several languages.
Off-the-record
Additional encryption in web chat for highly confidential messages.
GDPR compliant
fairchat doesn't copy any contacts from your smartphone and protects your personal data.
Single-Sign-On
With fairlogin you can use all our fairapps services - one account for all applications.
Your way to fairchat
supporting any mobile or stationary device
fairchat solutions
fairchat with branding and push gateway
The fairchat Messenger can be used with a web browser, as a program or on any iOS and Android smartphone.
We are happy to offer support with onboarding as well as training or functional enhancements.
Open and closed rooms with unlimited group size can be created and managed.
We also offer to install fairchat as an independent messenger server with individual adjustments.
We may adapt it with your corporate identity and brand it with the organization logo.
Our push gateway can be also booked for any rocketchat based instance.
Large numbers of push messages can be booked for an affordable price.
customized fairchat fairchat Push Gatewaysales [at] fairkom.eu (SALES[at]FAIRKOM[dot]EU)
Any questions?
Answers in the FAQs

Green & Fair
Energy-efficient and CO2-neutral servers. Surpluses are invested in software development, social and sustainable projects.

Privacy Protection
We take privacy very seriously and do not copy your address book to the server (like all other messengers do). No data selling. Your communication is protected with Perfect Forward Secrecy.

Open Source
fairchat is a further development of Rocket.Chat, the mobile apps and the push gateway are partly in-house developments. The code is freely accessible - there is no hidden backdoor.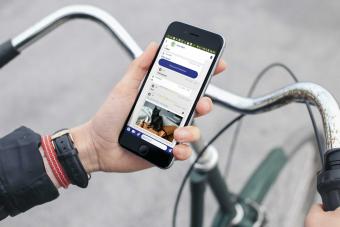 fairchat for all
A service for friends, family or your initiative when sustainability and privacy are important.
Share your life or your commitment. Simply register with fairlogin and get started on fairchat.net. This way you can keep up to date in private chats and closed rooms safely and quickly. You can invite friends to a group via a link or via e-mail, or you can already find them in the fairchat community directory with their nickname. fairchat is the only messenger that also offers open channels that you can use like a public forum or embed in a website. You can also make a small contribution so that we can continuously expand and improve our services.
Help us with a donation - thank you!
Chat solutions for business
Consulting, development and implementation
We advise companies on the transition to privacy-compliant chat applications and also integrate them into the existing infrastructure. Individual solutions are important to us and we therefore offer tailor-made adaptations to the specific needs of our customers: Functionality enhancements, live chat integrations, CI branding, self-service user management, self-hosting, advanced security standards and much more.
sales [at] fairkom.eu (SALES[at]FAIRKOM[dot]eu)
Identity management with Rocket.Chat
fairkom Push Gateway and the synchronization of groups
Some features of Rocket.Chat will only be available in the Enterprise Edition with version 4.0. The Community Server Edition version 3.18 will be supported until March 2022. After that, an upgrade to a 4.x version is pending. The restrictions affect identity management. Assigning roles and groups using identity management systems will no longer be available in the community version. This affects the synchronization of groups via LDAP/OAuth/SMAL. To work around this issue, fairkom is developing an extension for Keycloak to communicate and sync groups directly with the Rocket.Chat API.