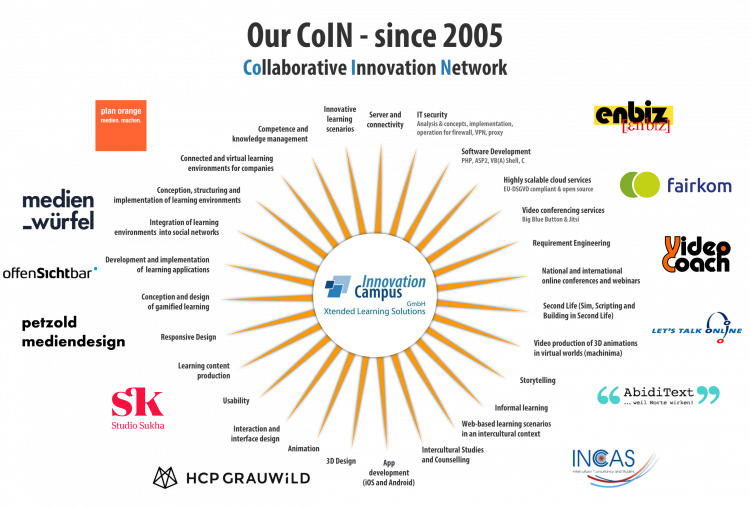 ICC is a highly specialized company for learning platforms with customers in several European countries. They are delivering solutions for training in products and services for large enterprises that are represented around the globe.
We have helped to migrate to an open source based video conferencing platform, including load balancer, recording and identity management integration. Our next step is to provide play-out with a dedicated video platform and tightly couple tutorials with learning dashboards.
We are proud to be part of ICC's partner network and will celebrate with them their 20 year anniversary in 2023.