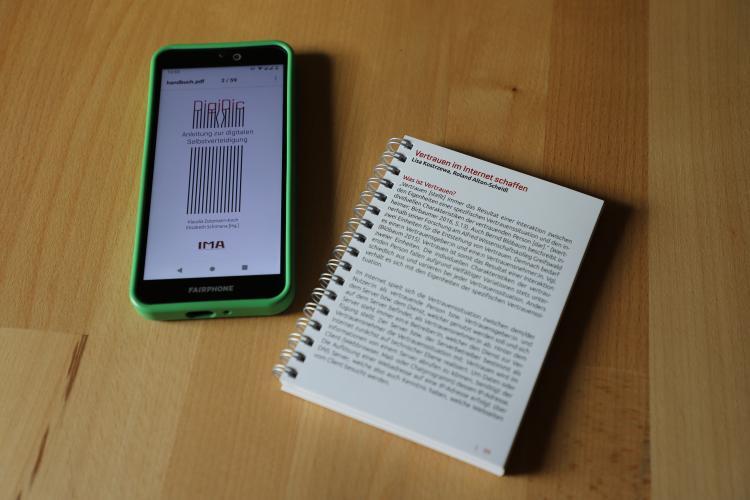 The exhibition DigiDic of the Institute for Media Archaeology (IMA) represents a call for digital self-defense. The interdisciplinary exhibition on the topic of digital dictatorship, the question of autonomy and the development of strategies for digital self-defense has been on display at the Stadtmuseum St. Pölten since 01.12.2022 and will continue until 19.03.2023.
On Friday, 27.01.2023, a symposium on the history and future of the net will take place in the context of the exhibition. fairkom will be there and talk with other participants about where the net has its origin and in which direction it should develop in the future. More information about the program can be found here.
The exhibition is accompanied by a handbook, a guide to digital self-defense. Starting on page 100, it contains a statement by fairkom on the question of how trust can be created on the Internet. The General Data Protection Regulation is an important instrument here. How this can contribute to trust and how fairkom puts this into practice can be read in the handbook.
The handbook is available here. In the PDF view, simply enter 52 as the page number and the document will jump to the print sheet with the fairkom statement.
Address Stadtmuseum St.Pölten:
Prandtauerstrasse 2
3100 St. Pölten