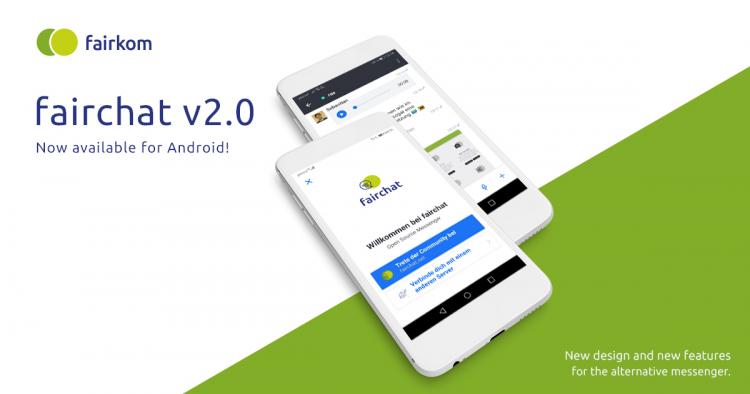 The new fairchat app has a totally new framework, a new design and many new functions. Based on the React Native App developed by Rocket.Chat, the new mobile app offers several improvements and additional features. In addition, the app can be connected to several Rocket.Chat servers at the same time.
What's NEW in version 2.0:
see online status of users and set yours
send voice and video messages
automatic translation of messages into different languages
video and audio conferencing
extended setting options for rooms
search for groups, messages or users
advanced settings for notifications - also for single rooms
jumps to the right group or the right channel after notification

always in sync with all apps and

fairchat.net

web interface

unlimited group size
The new fairchat Android app is available on Google Play Store or download the apk file here.
fairchat stands for simple, direct and confidential communication. The Open Source Messenger has an extensive feature set for web and smartphone and guarantees a comprehensive protection of your privacy.
For companies, the app is also available as a white-label solution and can be customized and extended with additional functions.
Click here for the webchat. Further information can be found on fairchat.eu
fairchat for iOS is coming very soon.