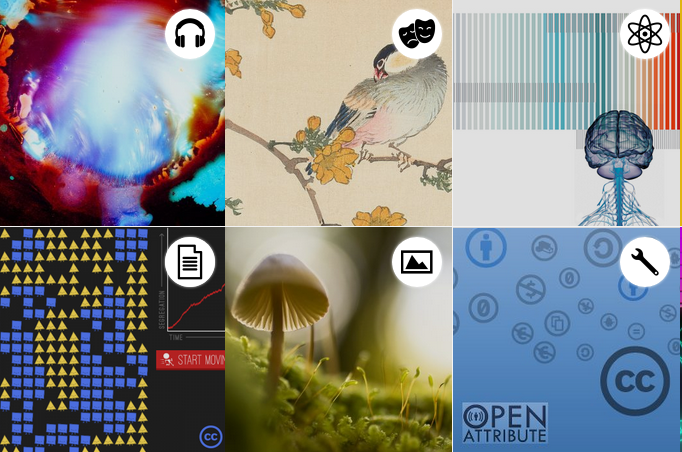 In a new year's newsletter CC is highlighting aspects of what needs to be done on the political stage. Here is an excerpt with links of the sources. The CC Austria team will be looking forward to continue pushing such issues on a national level also in 2018. 
Seven ways to save the EU copyright reform effort in 2018
https://www.communia-association.org/2018/01/08/seven-ways-save-eu-copyright-reform-effort-2018/
We're now 3 years into the copyright reform process in the EU. Here's what needs to happen in 2018 (with egregious over-use of the exclamation point): 
1. The publishers right must die!
2. Real legal certainty for Text and Data mining!
3. No censorship filters for online platforms!
4. Copyright rules for education that work!
5. Get Europe's cultural heritage online now!
6. No new unwaivable remuneration rights!
7. Include some real pan European user rights!
How Europe's New Internet Laws Threaten Freedom of Expression
https://www.foreignaffairs.com/articles/europe/2017-12-18/how-europes-new-internet-laws-threaten-freedom-expression
David Kaye, UN Special Rapporteur on the Promotion and Protection of the Right to Freedom of Opinion and Expression, writes in Foreign Affairs about law and the technology companies that are developing tools and platform regulation that affects speech online. 
 The cost of such private adjudication, at the enormous scale that search requires to be effective, in all likelihood prices out start-ups and innovators in the search field, which Google dominates with ease."
Commission to scientists: Stop ruining our copyright plans with your facts and your research!
https://juliareda.eu/2017/12/jrc-paper-copyright/
The European Commission is suppressing research on the press publishers right that it paid for—apparently because the results do not align with its preferred support for the right. This is political corruption and flies in the face of the evidence-based policymaking it purports to uphold. 
Upload Filters are Already Broken
http://copy-me.org/2017/12/upload-filters-already-broken/
Copy Me received a grant from the Create Refresh campaign and produced a cool 3 minute video about how today's filters censor and take down legal content without any repercussions.
Governments Must Provide More Transparency In Trade Negotiations, Coalition Says At IGF
https://www.ip-watch.org/2017/12/19/governments-must-provide-transparency-trade-negotiations-coalition-says-igf/
At the IGF meeting in Geneva and the end of 2017 a group of civil society organisations working together as the "Dynamic Coalition on Trade and the Internet" released a position statement calling for better transparency in how trade talks are conducted. Among its points: 
Countries should publish their own textual proposals on rules in ongoing international trade negotiations at the same time as these proposals are presented to their negotiating partners.
Countries engaged in trade negotiations should agree to publish consolidated texts after each round of ongoing negotiations.
Trade ministries should act transparently by publishing records of their meetings with stakeholders, and should be overseen by an independent transparency officer, subject to statutory confidentiality and non-disclosure standards.
Domestic consultations on textual proposals should be opened up to the public through on-the-record notice and comment, and public hearing processes at relevant points during the development of textual proposals.
Countries should make trade advisory bodies more balanced by taking proactive steps to include more diverse legitimate stakeholders such as representatives of Internet users, and organisations working in the areas of human rights, development, media, and consumer issues.
Open access in Germany: the best DEAL is no deal
https://www.timeshighereducation.com/blog/open-access-germany-best-deal-no-deal
"Researchers are, then, not price-sensitive (as they are not the ones paying the bill) and, moreover, they are typically price-ignorant. But this is not the only factor causing them to publish in overly expensive journals. Their main motivation is to publish with the journals that are most likely to advance their careers. Because of the self-reinforcing circle of journals that have existing prestige being favoured when researchers submit articles, which further inflates those journals' prestige, the legacy subscription-based publishers have been able to steadily increase their prices, funnelling a larger and larger stream from public purses into their shareholders' wallets."
Copyright Forms, Creative Commons and (Not So) Open Access
https://governancexborders.com/2017/12/18/copyright-forms-creative-commons-and-not-so-open-access/ 
Leonhard Dobusch—a researcher, economist, and frequent commenter on copyright matters took a look at the publishing workflow for SAGE, and discovered that the wording, help text, and triggers in the path to publication could be affecting how researchers are publishing (or not) their works as open access. 
Why should only authors be allowed to opt for the less restrictive CC BY license "if required by funding institution"? And why should "all other funded authors […] select the CC BY NC 4.0 license"? At least, it should be the authors choice, given that open access clauses are remunerated in the respective deals."