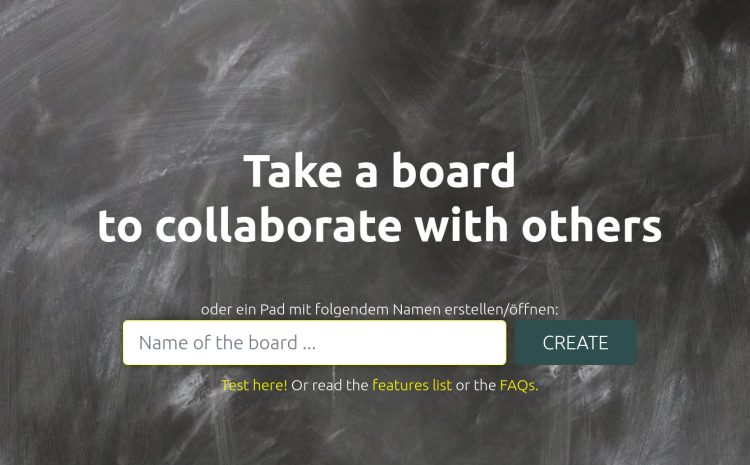 To do and wish lists, meeting notes, attendees lists or draft papers. Jointly editable and easily accessible and shareable with just one URL. 
fairkom is running one of the largest etherpad services since more than ten years at board.net. It allows to edit texts or tables together, uploading or pasting an image by URL or drawing together.
Yesterday it got updated and a fresh look. Sorry for the short maintenance window. We'll try to avoid that as soon as we migrated the etherpad instance to our kubernetes high availability cluster.
One of board.net's frequent users is the Humanitarian OpenStreetMap Team. They work together to provide map data which revolutionizes disaster management, reduces risks, and contributes to achievement of the Sustainable Development Goals. We helped them today by giving support when they could not access some boards anymore on Chrome browsers. The issue could be easily resolved by pressing Ctrl-Shift-R to refresh the cache. We pointed them to our fairsync R&D project, which goal is to allow mapping of different map providers by making the ownership of the pins independent of the map providers.
board.net is on Pay What You Can for private and occasional use. Please consider to order a fairapps package if you use it for your organisation or if you are a frequent user.