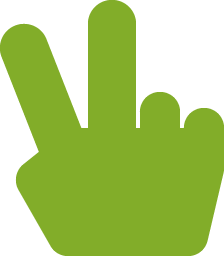 Virtual, hybrid, live and remote
Combined solutions for events, conventions and conferences
A hybrid event is a combination of an event that takes place live on site and a virtual broadcast. Some participants come together physically, while others participate online. Live events are expanded with digital components and can therefore be attended on site as well as virtually.
On this page, digital components are presented, which are used to virtually expand live events and to create a hybrid event.
Hybrid Events
Benefits and Opportunities
Increase participation
Interactive elements help participants to express themselves.
Increase range
You can reach more people with a virtual extension.
Record event
The event can be recorded live and viewed afterwards.
Participate anywhere
It is possible to take part in the event from any location.
Visitor Statistics
The number of participants can be recorded within digital events.
Conserve resources
Thanks to digital participation, many visitors do not have to travel to the event.
Long term use
Once the technical infrastructure has been created, it can be used continuously.
Personalized Theme
Digital extensions can be adapted to individual needs.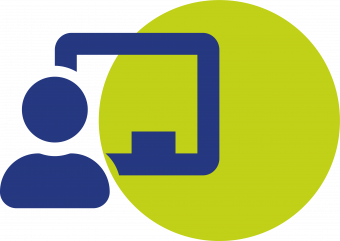 fair teaching
for hybrid events
As a video conferencing application, fairteaching is specially designed for webinars, lectures and workshops and is therefore particularly suitable for events. With fairteaching, an audio or video conference can be started easily in the browser and shared via a link. Participants can form groups in breakout rooms and sketch ideas together. As a moderator, the rights of the participants can be restricted and lectures can be designed individually. fairteaching can be adapted according to the corporate identity and branded with the organization logo.
500 guests can participate in up to 100 conference rooms. If the event is also streamed, a thousand participants can watch.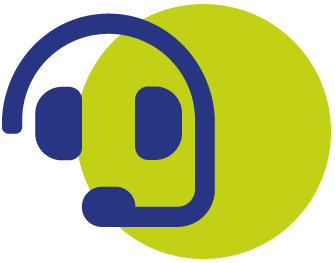 Interpretation function
for international events
fairteaching has a function specifically for interpreters. This function is mainly used for international events that are translated into several languages. In addition to the main language channel, additional language channels can be created for the translations. The interpreter selects the language to be translated and speaks the translation into the appropriate language channel. The listeners can simply select the language channel they want.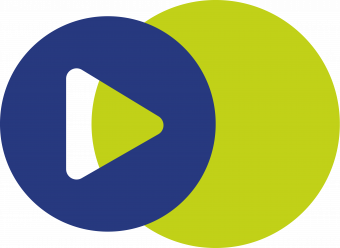 fair.tube and fairstream
Streaming for hybrid events
fair.tube is based on PeerTube. PeerTube's code is open and can be viewed by anyone who is interested. The special thing about the alternative video platform is the peer-to-peer transmission. The video is streamed stably and efficiently from viewer to viewer. Hybrid events can be streamed via fair.tube. This means that in addition to the participants on site, other viewers can be there virtually and regardless of location.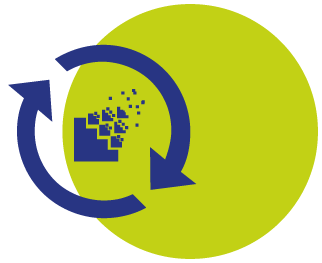 Other tools
for hybrid events
We are constantly working on new projects to expand the possibilities for hybrid events.
Work Adventure provides a virtual space for social interaction. The digital office for the home office can be set up in our cluster.
For the cultural sector, we support the fairjam project. The aim is to develop software that will enable choirs, ensembles and orchestras to rehearse via online meetings.
Open Slides should expand the possibilities of digital events and conferences in the long term. Agendas, motions and elections can be managed with it. The tool also includes project control of multiple screens.
Service Level Agreements
Reliable support during an event
SLA for the duration of an event of five hours:
Weekdays between 8:00 a.m. and 5:00 p.m. or by appointment
Weekends between 9:00 a.m. and 5:00 p.m. or by appointment
The request will be answered with a maximum response time of half an hour.
The response time refers to the acceptance of the problem, guaranteed problem-solving times are not offered.
Contact is made by phone or chat backchannel.
Service Level Agreement variants for events can be worked out on request.
support [at] fairkom.eu (SUPPORT[at]fairkom[dot]eu)
Technical equipment and tips for hybrid events
Use the right camera
A camera is required for the visual transmission of the event. The integrated camera on the laptop or a webcam on the computer is often sufficient to get together. However, this changes as soon as, for example, a podium is used for the event on site and this is also to be shown to the virtual participants. Then a webcam can no longer meet the requirements and an additional camera must be planned. It is important to go through the setting of a hybrid event in advance in order to be able to align the digital components accordingly.
Choose the right microphone
Most laptops have built-in speakers and a built-in microphone. In addition, a headset can be connected for better audio quality. However, if several speakers come together, the use of a conference loudspeaker is recommended. Conference loudspeakers minimize ambient noise and thus make listening more pleasant for the virtual participants. Participants who only listen should mute the respective microphones to avoid background noise. For example, fairteaching enables virtual rooms to be set up in such a way that listeners are automatically muted and only the moderator's microphone is activated.
Pay attention to the bandwidth
A constant internet connection with sufficient data transmission is essential for a hybrid event. If a live stream is planned, a separate Internet line can be set up for the stream. This ensures that the transmission can be streamed without interruptions. Test runs can help in advance to identify problems and to be able to fix them up to the hybrid event.
Correct handling of questions
In the case of hybrid events, it is advisable to repeat the questions from the audience for the online participants. This ensures better understanding and involves all participants in the question and answer session.
Share one presentation for all
The presenter in the real room does not necessarily need a projector to share a presentation. The presenter can simply enter the digital conference room without sound and show the presentation above it. This means that all participants see the same screen and can follow the presentation equally.
Planning a hybrid event
We are happy to support!
Just contact us:
sales [at] fairkom.eu (sALES[at]FAIRKOM[dot]EU)