Registered Commons
Directory of intangible common goods
As Creative Commons and General Public License (GPL) have gained enormous popularity and collections of Public Domain works are growing, Registered Commons makes licensing more safe to publishers and users.
Für die internationale Creative Commons Community hatten 2005 Mitglieder der osAlliance Genossenschaft im Kompetenznetzwerk Mediengestaltung ein Verzeichnis für Gemeingüter entwickelt. Registered Commons erlaubt Kreativen, ihr Werk zu hinterlegen, eine Lizenz auszuwählen und mit einem digitalen Zeitstempel zu versehen.
2006 wurde Registered Commons bei der "Wizards of OS" Konferenz in Berlin vorgestellt. Bis 2011 übernahm die FH Vorarlberg das Hosting, nun läuft es in der fairkom Cloud und wird vom fairkom Team betreut. Wir kümmerten uns ebenfalls um den Schwesterdienst Kreativwirtschaftsdepot für die kreativwirtschaft austria für Kreativunternehmer*innen in Österreich von 2009 bis 2019.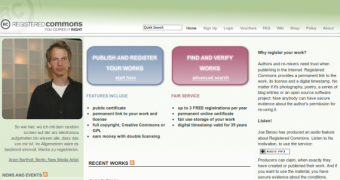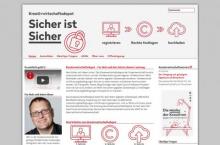 kreativwirtschaftsdepot.at
Those who want to be successful entrepreneurs with creative intellectual achievements
need to know how to protect, utilise or share them.
For 10 years we have provided this service for the WKO (Austrian Economic Chambers), now they offer a similar service with a blockchain hash.
Wir arbeiten an einem Relaunch von Registered Commons im Rahmen des faircommons Projektes.
Eine Migration bisheriger Werke ist geplant. ETA 2023.