Registered Commons
Directory of intangible common goods
As Creative Commons and General Public License (GPL) have gained enormous popularity and collections of Public Domain works are growing, Registered Commons makes licensing more safe to publishers and users.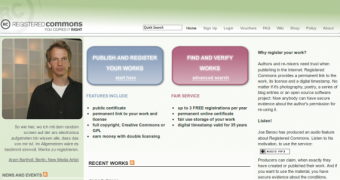 In 2005, members of the osAlliance cooperative in the competence network of media design had developed a directory for common goods for the international Creative Commons Community. Registered Commons allows creative people to store their work, select a license and apply a digital time stamp.
In 2006, Registered Commons was presented at the "Wizards of OS" conference in Berlin. Until 2011, the FH Vorarlberg was in charge of its hosting, now it runs in the fairkom cloud and is supported by the fairkom team. We also took care of the sister service Kreativwirtschaftsdepot for Creative industries Austria for creative entrepreneurs in Austria from 2009 to 2019.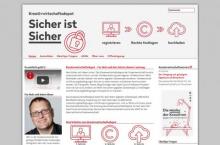 kreativwirtschaftsdepot.at
Those who want to be successful entrepreneurs with creative intellectual achievements
need to know how to protect, utilise or share them.
For 10 years we have provided this service for the WKO (Austrian Economic Chambers), now they offer a similar service with a blockchain hash.
We are working on a  relaunch of Registered Commons within the faircommons project.
We had to shut down the service due to security issues on November 7th 2022.
A migration of previously registered works is being planned. ETA 2023. Stay tuned!