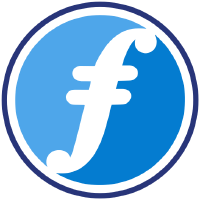 FairChains
The blockchain from the Alps
With FairChains, we provide a resource-friendly blockchain application as open source tool kit. Create your own chain in 20 minutes. Properties can be adapted to the specific application area. The energy-saving proof-of-cooperation mechanism is suitable for both private and public chains and stores transactions in a tamper-proof manner.
One technology
for various fields
Whether for database, communication and exchange currency systems or for mapping complex processes and supply chains: FairChains can be used for a variety of applications. As a blockchain, FairChains enables continuous storage of information on an expanding list of records. Security is guaranteed via the technology. All information is stored in a tamper-proof and traceable manner.
FairChains stands for fast transactions of information. Energy-saving, reliable, transparent and immutable.

FairChains PoC technology has proven itself in the democratic cryptocurrency FairCoin.
FairChains Business
A blockchain for companies and organizations
Our services:
Needs analyses and concepts
Support
build chains
verify chain
sales [at] fairkom.eu (sales[at]fairkom[dot]eu)