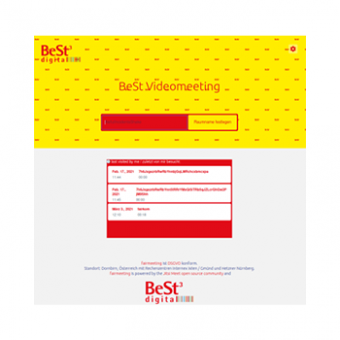 Branded digital products
New ways of brand loyalty
The COVID-19 pandemic has changed the way branding works. Promotional gifts can only be given out with difficulty in times of contact restrictions. Instead, the time spent in front of the screen increases.
So why not add your own logo to a video conference and design it according to your corporate identity?
The branded, digital room can then be made available to customers for business meetings or private meetings. The brand is always there and promotes customer loyalty.
Offer customers added value
and classic promotional gifts do not meet the requirements?
fairschenken offers the solution. In addition to a product or a service, we jointly design the optimal added value for your customers. As a thank you for a purchase or the use of a service, an additional benefit is provided.
As part of a strategic partnership, your customers or employees can use our applications for video conferences or exchange information via their own chat platform. The digital room will be designed according to the corporate identity and will be provided with the company logo.
If the digital space is used for video conferencing or exchanges among friends, as well as for business events, the branding is always present. This strengthens brand loyalty. In addition, the branded product acts as a multiplier and increases the points of contact with the brand.
In addition, the use of fairkom applications gives you a good feeling. Your customers and employees can talk, chat, stream and host with us in compliance with the General Data Protection Regulation. Our applications are GDPR-compliant, do not store data for marketing purposes and are operated in an energy-efficient manner. The code of all applications is open source and available for everyone to see. The applications can be integrated into existing systems and can be opened by the users in the browser without installation.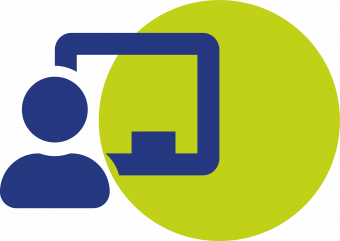 fairmeeting or fairteaching with branding
Individually branded video conferencing solution
fairmeeting is based on Jitsi Meet and is primarily suitable for video conferences. With fairmeeting, an audio or video conference can be started in the browser and shared via a link.
fairteaching is based on BigBlueButton and is designed for webinars, lectures and workshops. fairteaching is also browser-based and enables the participants to form groups in so-called breakout rooms and to sketch ideas together.
fairmeeting and fairteaching can be adapted according to the corporate identity and branded with the organization logo.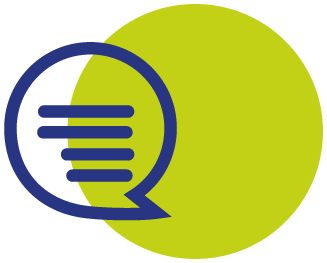 fairchat with branding
Individually branded chat solution
fairchat is based on Rocket.Chat and runs in the browser. With the fairchat app, the messenger service is also available for Android and iOS. Users can be managed independently and chat rooms can be created specifically.
fairchat can be adapted according to the corporate identity and branded with the organization logo. The live chat can be integrated as a widget on any website and in mobile apps. A connection to other messengers such as Telegram or the migration from Slack is possible.
faircloud with branding
Individually branded faircloud instance
faircloud is based on nextcloud and enables the management of different documents with different user groups. A separate instance includes 500 GB of disk space.
The faircloud instance can be customized according to the corporate identity and branded with the organization logo. Access is possible via web or app. Synchronization clients are also available for desktop, iOS and Android.
Examples
Consulting, development and implementation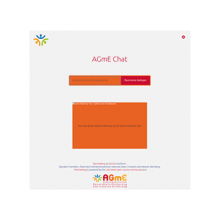 Branded Chat
for AGmE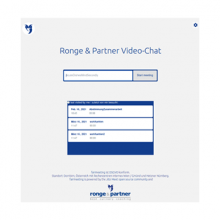 Branded Video-Chat
for Ronge & Partner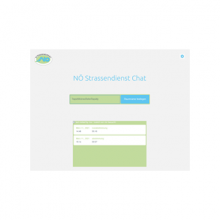 Branded Chat
for Lower Austria road service
Individual solutions for companies and organizations
We are happy to offer individual solutions. As an own on-premise instance or also via our server infrastructure including CI branding of the web application. With user administration, own domain, function adaptations and implementation in existing systems.
sales [at] fairkom.eu (sALES[at]FAIRKOM[dot]EU)