Registered Commons
Verzeichnis von immateriellen Gemeingütern
As Creative Commons and General Public License (GPL) have gained enormous popularity and collections of Public Domain works are growing, Registered Commons makes licensing more safe to publishers and users.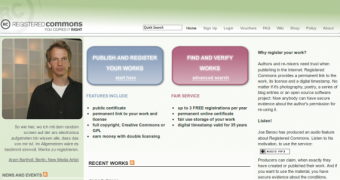 Für die internationale Creative Commons Community hatten 2005 Mitglieder der osAlliance Genossenschaft im Kompetenznetzwerk Mediengestaltung ein Verzeichnis für Gemeingüter entwickelt. Registered Commons erlaubt Kreativen, ihr Werk zu hinterlegen, eine Lizenze auszuwählen und mit einem digitalen Zeitstempel zu versehen.
2006 wurde Registered Commons bei der "Wizards of OS" Konferenz in Berlin vorgestellt. Bis 2011 übernahm die FH Vorarlberg das Hosting, nun läuft es in der fairkom Cloud und wird vom fairkom Team betreut. Wir kümmern uns ebenfalls den Schwesterdienst CreativDepot für die kreativwirtschaft austria für Kreativunternehmer/innen in Österreich.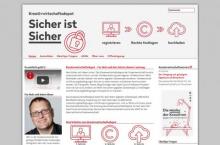 kreativwirtschaftsdepot.at
Wer als kreative UnternehmerIn mit geistig-schöpferischen Leistungen erfolgreich sein will,
muss wissen wie man diese, schützt, verwertet oder teilt.